News from Nikki:
For more information about Nikki's new book, click here

November 27, 2017
Congrats to BOOK OF THE WEEK author @realnikkistern!
Her inspiring book will help readers find ways to remain buoyant during these challenging times.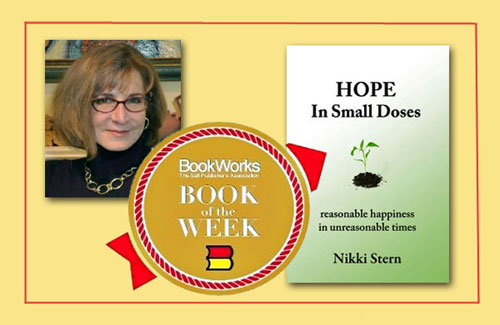 Reader Praise for Hope In Small Doses:
"Stern [demonstrates] an ability to reach down into your soul and pull out emotions."
"One of the most brilliant essays on being alive I have ever read."
"Thought-provoking, life-changing, belief-challenging."
"Stern is both a pragmatist and a dreamer. Hope in Small Doses explores how these two world views can co-exist without canceling each other out."
Other News: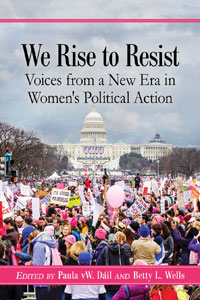 Nikki is one of the contributors to the forthcoming anthology We Rise To Resist, Voices from a New Era in Women's Political Action. The book, published by McFarland & Company, is due out after the first of the year.