"AN EXPLOSIVE PAGE TURNER"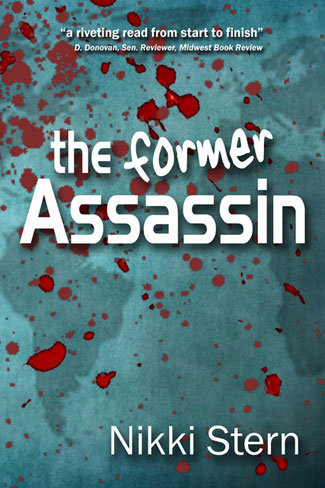 Susan Foster wants to retire.
Her boss wants her dead.
After years as Victor Kemp's off-the books killer, Suzanne finally quits. Five years later, Kemp tracks her to Wales to punish her for an old betrayal. Instead, he walks into a trap.
Believing themselves safe, Suzanne's family relocates to London. Instead of finding peace, she struggles with her fears that her nemesis lives.
She's right. Though severely injured, Kemp is bent on revenge and prepared to risk everything to end the former assassin. And he may not be the only one. Suzanne know that to protect her loved ones, she will be forced to kill again. Assassins, it seems, can never retire.
"An explosive page-turner which owes its momentum to its two well-drawn opponents and a conflict that goes beyond good-vs.-evil."
~IndieReader Four-Star Review
"Very highly recommended, well-done production that keeps readers guessing."
~ D. Donovan, Senior Reviewer, Midwest Book Review
"An often-rousing tale with a many-layered protagonist."
~ Kirkus Reviews
Available at:

TFA Launch
Friends, fans, food, and books were all present at the launch party for THE FORMER ASSASSIN, held Friday, February 2nd at The Smith House in Princeton, NJ. What a fun event!
Many thanks to Lea Lane for organizing this stimulating discussion of THE FORMER ASSASSIN in Florida, February 20th.