In John Irving's The World According to Garp, the protagonist (played in the 1982 movie by Robin Williams) warns his young son Walt about the strong ocean currents. Walt hears "undertow" as "under toad" and remains fearful of—and also curious about—a bloated monster who may, at any moment, pull him under the cold murky waters.
As I scroll through the tributes, recollections, and observations both inane and insightful that have accompanied public mourning over the death of comedian/actor Robin Williams, I come across these two facts:
The highest suicide rate (18.6) [is] among people 45 to 64 years old. *
Of those who died by suicide in 2011, 78.5% were male. *

In other words, middle-aged men are killing themselves in greater numbers than ever and those numbers appear to be increasing.
The under toad is claiming more victims.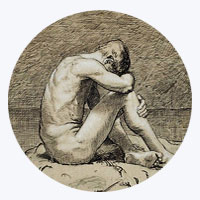 Most of my friends on Facebook are middle-aged and a good many of them are writers (and men), some well known and others not so much well known. We've long watched the culture default to the needs, likes and aspirations of the young; that is, after all, how culture renews itself. In addition to feeling occasionally irrelevant, there is the burden of being a writer, a vocation that assuredly adds to the potential for being despondent. Think chronic economic instability combined with near chronic feelings of alienation.
Of greater significance, to my mind, is the devaluing of artistic enterprises, particularly writing. Not only is it harder to get paid, our culture doesn't seem to hold good writing in high esteem. It's all just so much content.
Having a finely honed wit and a well-developed sense of the absurd may not offer adequate protection (see: Williams, Robin). Just because you can see it coming doesn't mean you can get away clean. Damn if drugs and alcohol don't often seem like an excellent salve.
But the gender gap is what causes my head to spin. Men—not just actors but lawyers, doctors, salesmen, laid off workers, struggling entrepreneurs, heads of households squeezed between generations—are taking their own lives by a ratio of more than three to one, at least in the United States. Various theories abound, including the idea that men are more likely to use firearms with more success. Statistics also show women are much more likely to consult mental health professionals than are men.
Clearly cultural assumptions about roles and perceptions about strengths and weaknesses contribute to the disparity. What does it mean to be a man? What is the definition of success? How does a man measure his worth compared to how a woman measures hers and most importantly, what does he do about it?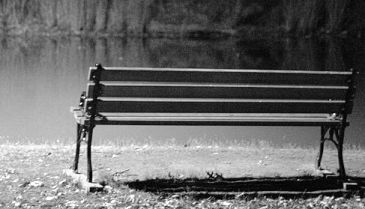 Getting older is a dicey proposition in a youth-driven, success-driven society. I'm not immune to the temptation to compare and contrast, to tally and, yes, to find myself—without husband or children or even a massively successful career—lacking. I'm restless by nature and while that often works to my advantage (questing, curious), it can be an anchor that pulls me into the riptide of regret (should have, could have, too late). With help from friends and a streak of stubbornness wider than a mile, I've managed thus far to swim clear of the stronger currents. Not for me the siren song of the amorphous amphibian.
An increasing number of middle-aged men aren't that fortunate.
Depression is an illness, not a weakness. It kills indiscriminately. It's a health issue, not a personality flaw. The sooner we acknowledge its insidious pull, the better we might be able to turn the tide.