In early 2003, while most Americans continued to struggle with the ramifications of 9/11, the newly formed Department of Homeland Security struggled with how much and what kind of information to share. This was, old-timers may recall, in the days before Twitter guaranteed the spread of both disinformation and misinformation in the blink of an eye. Back then, whole minutes might pass before we all went off the deep end. Then again, we were sensitive to the slightest nuance.
Not that anything about our approach to terrorism was nuanced. From the beginning, I characterized it as heavy-handed on the part of both the government and ordinary citizens. Admittedly, I was in shock, having lost my husband and spent more than a month dealing with the threat of anthrax in my mailbox. And perhaps early attempts at balancing security and communication were bound to be clumsy, given our collective inexperience. Maybe there was nothing to be done. As an expert from Harvard's Kennedy School of Government noted, "There's no easy way for government officials to talk to the public about citizen preparedness without raising incredible fear and panic."
Still, from the earliest "you're either with us or against us" to the confusing color-coded alerts to the ever-changing and largely reactive regulations governing airline passengers, many Americans felt bombarded with warnings, admonitions and advice. The height—or depth—of absurdity was represented by the rush to buy duct tape. The tape was to be used to seal windows and doors in the event of a chemical attack. Stores reported depleted supplies and angry customers; I have to believe Staples never knew what hit them.
Nearly twelve years later, we're presumably inured to these kinds of attacks, especially as they are far less frequent than ongoing examples of gun violence. Of course, we're not, nor should we be. What happened at the Boston Marathon was horrific. It wasn't, sadly, unthinkable.
New York Times columnist Nicholas Kristoff, just one example of the perils of tweeting without filters, suggested we might expect such a thing in Afghanistan but not here. He was pounded for his insensitivity but, given several other tweets he also put out and subsequently removed, the smack-down was payback for cluelessness (maybe he needed an editor reading over his shoulder).
Should Kristoff have emphasized instead that we should expect such things? No, I don't think so. If we expect it, we're always looking over our shoulders and that's no way to go through life. We don't expect illness or tragedy or death. We do prepare as best we can. The security experts (who should be credited with preventing a lot more of these events) will want to see what more could have been done. For example, if trashcans aren't removed and/or checked before any public event, they obviously should be. As for whether, as one online contrarian suggested, we need more security cameras in more major cities and to hell with privacy, I can't say. I honestly thought we were watched 24/7 but I may be viewing too many episodes of "Person of Interest."
But what can we, the non-experts do? Stop running in marathons? Keep the kids at home?
I think back on a  remark I heard John Kerry make during a radio interview in late 2002 or early 2003. It might have been on NPR or perhaps it was another station. I've waded through several transcripts and audio files but I can't seem to locate the specific interview. No doubt he was speaking in the context of his run for President. I was listening as a  widow approaching her second Christmas without her spouse.  I was listening as an American and 9/11 family member: still fragile, vulnerable, frightened and also very angry.
What John Kerry— so roundly vilified in the 2004 election he never stood a chance—said,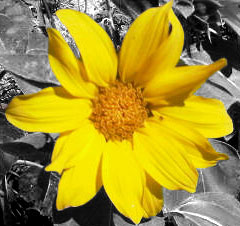 more or less, was this: In Europe, people have lived with the threat of public violence for years. They've known bombs in public squares and such. But they don't hide in their basements. They don't shut themselves away and duct tape their houses. They take precautions; they pay attention. But they still go out to dinner; they still attend concerts or sit in cafes. They still get together with friends or make love. The Europeans know they need to be careful, always. They also know they need to live.
That's it. We need to pay attention. We need to stay alert. We need to care, we need to come together, we need to stand firm and be resilient. We need to carry on and, moreover, to live. Terrorism of any kind is only as effective as its ability to terrorize.