Latest Post:  Travel Resistant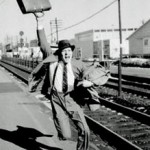 I love everything about travel–except the travel part.
Events: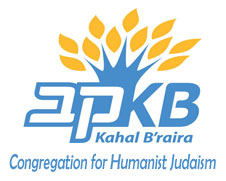 Nikki has been invited to speak about her book Hope in Small Doses on October 19th at Kahal B'raira in Cambridge, Massachusetts. The group is dedicated to fostering Humanistic-Judaism and emphasizes not only Jewish identity but also intellectual integrity, ethical behavior and social justice.
 News:
Can Hope Be Bad?
by Susan K. Perry, Ph.D.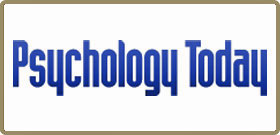 "Nikki Stern, the author of Hope in Small Doses,…shares her own road toward workable hope. A very intelligent book."
read more…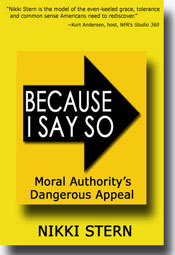 Nikki's first book, Because I Say So: Moral Authority's Dangerous Appeal, has been re-released in digital form. The book is currently available for Kindle and Kindle apps on Amazon. Other e-formats are expected to follow.
For more information, click here.
Hear Nikki talk to the National Press Club in Washington, D.C.about her book,
Hope in Small Doses: