Latest Post:  The Blue Funk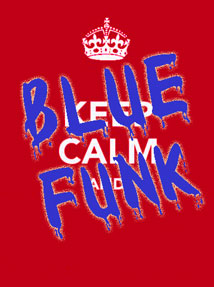 Every year like clockwork, the blue funk descends.
Events:

Nikki has been named a runner up in the first-ever Royal Nonesuch Humor Writing Contest, sponsored by the Mark Twain House & Museum. Nikki submitted "Long Away and Far Ago," which was also published last month in Hobo Pancakes online. The judges for the competition were Roy Blount Jr., Colin McEnroe, Lucy Ferris, Tim Federle, and Jessica Lawson.
For more information click: Mark Twain House & Museum
News:
Can Hope Be Bad?
by Susan K. Perry, Ph.D.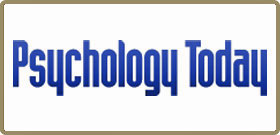 "Nikki Stern, the author of Hope in Small Doses,…shares her own road toward workable hope. A very intelligent book."
read more…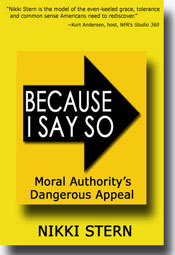 Nikki's first book, Because I Say So: Moral Authority's Dangerous Appeal, has been re-released in digital form. The book is currently available for Kindle and Kindle apps on Amazon. Other e-formats are expected to follow.
For more information, click here.
Hear Nikki talk to the National Press Club in Washington, D.C.about her book,
Hope in Small Doses: